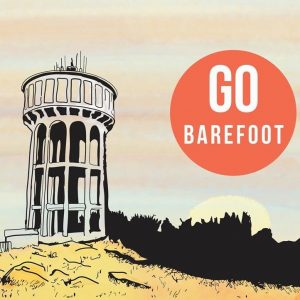 We're 5 friends from Joburg who are passionate about creating upbeat and unconventional music for upbeat, unconventional people. We strive to bring our own style and personality into our music by creating an eclectic, interesting and uniquely South African mix of Folk, Urban-African, Alt-Rock and Jazz. We're fans of get-up-and-move dance beats as well as strong, groovy hooks that take on a new sonic attitude. We strongly believe in collaboration in all forms and actively support all artistic endeavors on and off stage.
2015 is an exciting year for us as we plan to finally launch our 6 track EP, with remixes done by producer/DJs. So far we have Vox Portent, Yo Grapes, Nudisto and Rhepuls doing remixes. February 2015 we will have launched our handmade silk-screened t-shirts, our website and our EP and with this a large amount of shows throughout South Africa. For the rest of the year it is our aim to play as many music festivals as will allow and to branch out to the rest of the country.
In a way our philosophy is reflected in our name, why wear shoes when you can Go Barefoot?
https://soundcloud.com/go-barefoot
https://gobarefoot.bandcamp.com/releases
http://saulnossel.wix.com/go-barefoot
Facebook: gobarefootband
Twitter: gobarefootband