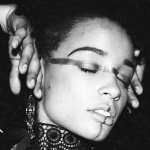 Robyn Brophy, professional dancer, actress and print model, enters new phase of her life as a singer and the all-round entertainer – Just Robyn.
Robyn as a dancer reached career highs by winning "Shield Teens & Turn It Out", and was placed 3rd on "So You Think You Can Dance". She has starred in music videos for artists such as Spoek Mathambo, Oskido and DJ Switch. She was a prominent member of the award winning dance group V.I.N.T.A.G.E and has worked extensively for renowned choreographer Hayley Bennett.
As an actress, Robyn has played Janine on SABC3's "Roer Jou Voete" and as Audrey in the feature film "Pop Lock n Roll", which goes to cinemas in May 2017.
Robyn is now following her heart into music and has released her first single, "Moon Child", which is already making waves on radio, TV and YouTube. On the evening of February 4th, 2017, her debut album has be released with a concert at Roodepoort Theatre. Just Robyn, supported by her own sextet of
dancers, is sensational!
Facebook: @JustRobyn1 I Twitter: @JustRobyn1 I Instagram: Just Robyn